About Leaders of Transformation
Are you a difference maker? World changer? Do you want to be?
The truth is, we all have the ability to lead and make a positive difference in the world. Whether it's in your local community, within a global audience, or at your workplace—like the ripple effect in water—who you are and what you do impacts others. The question is… what kind of impact are you making?
Let's make some waves
Our world needs more people who will step up and be a Leader of Transformation. Leaders who elevate others, empower them, give them a hand up, and encourage them to be their best. Who replace fear, doubt and judgement with faith, hope and love. Who take the lead and encourage new habits that support the health of our planet, our relationships and our life experience. It starts with leading ourselves first.
My goal with this community is to gather together leaders who want to create this kind of transformation and be part of the solution instead of perpetuating the problem. Each of us is either one or the other. We get to choose.
To transform something is to change its condition, character or nature. I believe that the change we want to see in the world can become a reality by transforming the way we see ourselves, the way we see others, and the way we see the world around us.
My commitment to you
Your time is valuable, and I respect that. Our podcast is packed with pearls of wisdom, tips and stories to inspire, equip and empower you as a Leader of Transformation. Shows are approximately 30–40 minutes in length, and  descriptions for each episode can be found on the podcast page. Also, check out our resource page for tools to further help you be the difference maker and world changer you were born to be.
If you like the show, please take a moment to rate and review it in iTunes—this helps us reach and empower more people around the world!
I look forward to your feedback and ideas, and celebrating the positive impact you're making in the world. If you'd like to be a guest on the show, send me a note and share what you're up to!
Thank you for being a Leader of Transformation—together we can make a difference.
Join Our Community
Leaders of Transformation Podcast Reviews
Mr. No Quit

December 12, 2017 by CJW-NQL
What a Great Show! Nicole does an excellent job presenting each episode with great content, questions, delivery and value! Keep up the Great Work! Definitely worth listening to!!!!
Inspiration At Its Finest

January 26, 2016 by PierreBea
I listened to my first episode of Leaders of Transformation and it has already inspired an idea I want to pursue. Nicole does an amazing job at extracting valuable information that will inspire change and impact. I'm looking forward to the next episode!
Valuable Insight

October 25, 2015 by Navneet Gill
This is a great podcast!! I love listening to it the car. It's so awesome to hear from like-minded entrepreneurs who want to make a world impact! Definitely a new favorite. Thanks Nicole for the insights.
Insightful and Timely

September 23, 2015 by Romeo 1975
Transformational leaders podcast is spot on for our age we are in. We are charged to transform communities, lives and our world through the purpose and work we are given. Thanks Nicole!!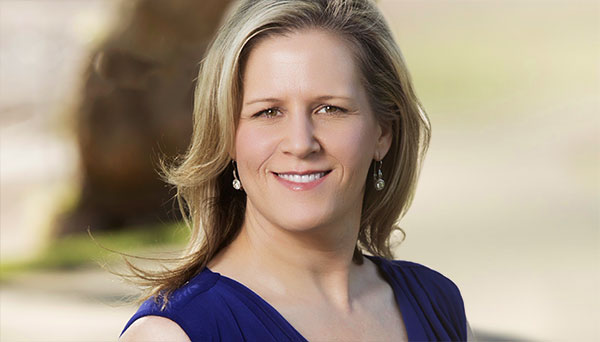 Nicole Jansen
Podcast Host
Over the past 30 years, Nicole Jansen has coached and trained thousands of leaders, helping them achieve extraordinary results in business and in life.
Certified Human Behavior Specialist, Business Breakthrough Coach, and Strategic Intervention Coach, Nicole has developed her own special brand of mentorship, which focuses on tapping into your strengths and true purpose, integrating business and life mastery principles for lasting success.
Founder of Discover The Edge, her clients are mission-driven and range from start-up entrepreneurs to large franchise organizations, covering a wide range of industries including everything from finance, real estate, and digital media to health and wellness and space exploration.
Her passion for transformation and growth extends to the next generation of leaders, where she teaches and empowers people to embrace their strengths and passion through conferences, workshops and 1:1 coaching and mentoring.
When she's not interviewing amazing podcast guests or working with clients, Nicole enjoys spending quality time with her family and friends, reading, jogging, and walking the beaches of sunny California.
A HUGE THANK YOU to Harv Craven, Founder of Harv Craven Design for creating and designing this website. He has helped transform this site from its humble beginnings into a far more beautiful and user friendly experience that reflects what the Leaders Of Transformation is all about. So grateful to be supported by such dedication and talent.